sublevel108
We need to know how much time you are setting aside for this trip...
Figuring out how much time you can get away for your vacation is important and it's the first thing you need to figure out. Once you know how long you have available for the trip the rest of the planning process is a walk in the park. Your length of stay will determine how much you can save at the various choices of accommodations that you have available.
One thing that is absolutely important is to minimize the amount of time you actually spend traveling. Your goal is to enjoy your vacation and not stress out behind the wheel. I do not recommend driving more than 6 hours in one day. The minimum amount of time for a quality road trip is 3 days.
Last Question
How many days will you block aside for your road trip?



Click here to return to the Road Trip Planner page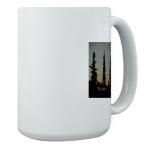 You made it to the last question. Immediately after making this last selection you will see your results on the next screen.
Please feel free to use our trip planning system to help save you the money that you need. We will guide you through the best deals online so that you are confident you are maximizing your savings.