veespec11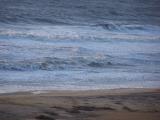 Your survey results have been calculated and are displayed below for your evaluation. For future reference your results code is: GB2GGG.
Based on your survey results we are making the following recommendations for your accommodations, ideal types of travel, and activities that you may enjoy:
Ideal Accommodations:
Hotel Adventure:
Hotels are the most common and most convenient way to plan your road trip adventure. There are tremendous deals that are available every day of the week at 3-4 star hotels. Staying in these rooms at unbelievable costs is a lot of fun and something you should seriously look into. Once you land a nice deal then it is easy to find all sorts of local activities that you can do in that area.
The drawback of this option is that if you get one of these deals online, typically your payment is non-refundable. The simple solution is to move forward with your road trip at all costs.
Camping Excursion:
A camping adventure is an excellent low-cost option available for your upcoming road trip. You are able to bring all of your food and supplies with you and this saves you an enormous amount of money.
The disadvantages are that you do not control the weather. A prolonged rainstorm, snow, or worse can really ruin your trip so plan accordingly. You will need to plan for several activities to keep your trip interesting.
RV Rental (Land Safari):
Renting an RV is an experience you will remember for the rest of your life-it is an absolute blast. Once again, you get to bring all of your food and essentials from home (or you can stop at a local grocery or convenience store to stock up). An RV gives you complete freedom of where you go and where you decide to stop for the night. This option will allow you to save an enormous amount of money if you are traveling for five days or longer. This is an absolute must to consider for the Adventure-Oriented traveler.
The only drawback you will run into is draining the septic system in these units. When you pick up the vehicle, they will go over all you need to know in orientation and the actual process of draining the septic is not difficult.
Ideal Travel Options:
Carpool
$ (Score = 10) Your only expense will be to split the gas evenly between you and your fellow riders!
Ж (Score = 10) This journey will be shared by like-minded travelers
Φ (Score = 1) In addition to dealing with all the same annoyances from your own car, now you have to put up with your passengers.
∆ (Score = 3) Arranging a carpool can be a challenge when you have to consider other's schedules.
ψ (Score = 1) Getting everybody together takes time and therefore this is not an ideal last minute option
There are great resources online for arranging a carpool. You can check out this website for availabity in your area.
Bus
$ (Score = 10) If you are looking to travel a long distance at a rock-bottom price then its difficult to beat this option
Ж (Score = 2) Boring ride...bring a book, your MP3 player, and a pillow
Φ (Score = 9) Since your not driving it then is difficult to get stressed out. Just be careful not to sit next to a smelly passenger.
∆ (Score = 8) Bus stations are readily available in most decent sized cities
ψ (Score = 8) Since you are purchasing a ticket it can't be a 100% spontaneous trip. However, you can get on a bus to somewhere almost any day of the week.
Train
$ (Score = 9) Tickets can be very affordable for long-distance travel.
Ж (Score = 8) Because you can go a further distance at a low cost...your trip is now open to expanded possibilities.
Φ (Score = 10) You are in cruise control
∆ (Score = 4) Trains generally leave from the larger sized cities.
ψ (Score = 2) You may need to make some special arrangements to get dropped off and picked up from the train station (or leave your car)
Checking into this option is an absolute must for the adventure-minded travelers!
Driving Your Own Car
$ (Score = 5) Generally this is a great option but gas prices can really put a hurt on your wallet.
Ж (Score = 8) When you are in your own vehicle it gives you complete control of where you end up. It is your most flexible option.
Φ (Score = 4) Unfortunately when you drive for long distances you have to put up with terrible drivers, road rage, tolls, traffic jams, etc.
∆ (Score = 10) Your car is waiting for you right now and is almost always ready.
ψ (Score = 10) Because your car is always ready to pack up a spontaneous road trip is right up this alley
By far this is the most common way to begin your road trip. If this is your first time that you have embarked on a spontaneous road adventure then this is your best starting point. One thing that you need to keep in mind is that the wear and tear you put on your vehicle can never be undone. If you are concerned about the long-term effects then you may want to look into renting a vehicle.
Bike
$ (Score = 10) No gas, no tickets, what a deal!
Ж (Score = 10) You are completely free on your bike and there's no need to worry about parking, tolls, or traffic jams.
Φ (Score = 1) You have to peddle your way everywhere (including up hill), plus you have the added inconvenience of figuring out how to bring your gear.
∆ (Score = 10) Your bike is waiting you to right now!
ψ (Score = 10) Start peddling!
Obviously when you take your road trip on a bicycle you have a limited amount of stuff you can carry. As a result, your trips will generally be much shorter unless you are experienced on long-distance bike trips.
Public Transportation
$ (Score = 10) AVOID TAXI CABS! This is a great option to get around cities and back and forth to the airport.
Ж (Score = 10) If you love People-Watching then this is your best bet
Φ (Score = 4) Figuring out the travel schedules in strange cities is difficult...be patient
∆ (Score = 7) It's in all the big cities
ψ (Score = 10) If you already live in a big city then your trip can begin right now. There's plenty of places you have yet to see in your hometown.
Public transportation is too overlooked when planning your road trips. This is a great way to actively live like the rest of the people in your destination city on vacation. As long as you avoid Taxi Cabs at all costs then you can save an enormous amount of money.
Good activities could be:
Music Concert
National Park
Downtown City Tour
Camping Excursion
Backpacking
Hunting
Bike Packing
Additional Ideas you can consider include:
Digital Camera Safari (Check out the link for the rules for this fun game)
Conspicuous Tourist (Road Trip Game....check out the link for the rules)
Top-10 Adventure (You'll love this...check out the link)
Ghost Tours (If you've never taken a ghost tour, then you are in for a huge treat...you'll love this)
Museum (These are generally inexpensive and can be extremely interesting)
Historical Points of Interest (Forts, old schools, battlegrounds, etc.)
Roadside Attractions (pull over to check out some of the gems that you normally fly past)
Visit a friend or relative (Great way to fill in time, you'll probably also score a free meal or place to stay!)
Check out a local coffee shop (Hang out with the locals)
Take a building tour (Look at the architecture on their buildings)
Take a hike on a local trail (Pretty self-explanatory)
Micro Brew Tour (Try a new beer at the local breweries)
North American Wildlife Safari (Follow the links)
Art Galleries (Good activities and a great way for the best souvenirs)
Bird Watching (Bring your binoculars)
Fishing (Either charter a boat or toss in your line at the edge of a local lake or stream)
Kayaking (Good for smaller groups)
Biking (Generally there are bike rental outfits so you won't need to bring your own)
Go to a local comedy club (Warning: you may become addicted to these clubs if you go once)
Nightclub (Party like a rock star)
Take pictures of Welcome Signs (These are a huge hit when you show off your vacation pictures)
Watch Fireworks (Great for the everyone)
Look at Amish Stuff (Always best to do this activity after a heavy night of drinking)
Estate Auctions (Buy some real well priced things to bring back on your vacation)
Garage Sales (For folks with tight budgets. This can substitute for the shopping excursion)
Check Out A Movie (Excellent option if your camping and the rain won't quit)
Road Trip Team's All-Time Best Spots For Your Vacation
Join Our Team-veespec11-GB2GGG