Road Trip Ideas
These road trip ideas are exactly what you need to have an amazing vacation. Once you decide on theAnchor Activities for your trip then you can use some of these ideas and road trip games to complete your planning.
Our Team has put together this comprehensive list of road trip ideas and destinations that will ensure that you have no downtime on your vacation-unless that's what you really want. One thing that we encourage you not to do is have a formal itinerary put together for your road trip. Life will always throw you a curve ball like a traffic jam, a slow waiter, or an unexpected surprise that you might want to take the time to enjoy-such as a sunset.
These are some great budget-friendly road trip ideas that will make your vacation a complete success:
Pull over to check out some of these gems that you normally fly past while you drive to work, school, soccer practice, etc. There are lots of little monuments on the side of the road and they are all excellent photo-opportunities. These frequent stops will also allow you to stretch your legs and perhaps enjoy a road trip game.
Check out some of the local stores or malls and buy some unique gifts for yourself or for Christmas presents. Your shopping adventure may be at a mall near your hotel, an art gallery, or you can elect to purchase some unique souvenirs from the specialty gift shops near National Parks.
For folks with tight budgets, this can substitute as your own little shopping excursion. You never know what your going to find at these places and if you have good luck and sell it online...it might even pay for your trip.
Try to avoid the large chain restaurants and taste the local foods. Always try the specials or any recommendation that your server provides because they are there to make sure you enjoy yourself. You can also try the conspicuous tourist game at these establishments!
What is a Digital Camera Safari?
The simple response to that question is that "there is no simple answer". The Digital Camera Safari is a new phenomenon that is taking this country by storm. This road trip game is an activity that is not for the up-tight or close-minded traveler. A true sense of adventure and a keen of humor are an absolute must!
Watch some glass artwork made and stock up for your online auctions. This is a great activity if you are traveling with elderly or want to get some unique gifts for your friends and family (or for your own collection).
Everybody loves billiards, so give it a whirl when your on your trip and find yourself with a little down-time and looking for an inspirational road trip idea. It's a great way to mingle with some of the locals.
Bowling is a great way to keep the kids from pulling each other's hair out and to allow some quality time with your family. This is also a low-cost road trip idea that you can use for your college road trip (pitchers of beer are usually really inexpensive at the bowling alley).
Hang out on the water and cruise around at warp-speed. If water skis require too much coordination then you can always get some jet skis and have a complete blast. If you love water then a perfect road trip destination may be to head to the lake for the weekend, rent a cabin and a boat, and crank up the bbq grill.
Although Area 51 doesn't really exist (cough cough...wink wink) it's worth the drive to this mysterious desert landscape so that you can snap a few pictures of the outer perimeter with your digital camera. The chances of spotting a UFO are enormous and you might even have the chance to interview some government officials who want to remain anonymous. With some creativity you can even turn your Area 51 adventure into a version of theConspicuous Tourist road trip game. While you are in the area you should stop in the Little A'Le'Inn Restaurant and snap a picture. These pictures would make perfect screen savers at your workplace.
Most larger-sized cities in the north will have an outside public skating rink. These are perfect for your entire family and a great evening activity that is inexpensive. This is a perfect low-cost road trip idea.
If you find yourself thinking the above thought then you might not get the humor in this amazing travel activity. The Conspicuous Tourist road trip game is for the traveler who has a fairly sarcastic sense of humor. The pictures and stories that you will get to share with your friends will be absolutely priceless. This is one of my favorite all time road trip games and will have you mingling with the locals and meeting new best friends...if you try it once, then you'll be hooked.
If you truly are a sports fanatic but the cost of going to an event is a concern then you really should look into minor league sports. The parks are more intimate and traffic is almost never a problem. Tickets are always inexpensive and there are usually really neat promotions at these games.
Avoid the Major League Baseball Hall of Fame
The "Wheres Bigfoot" road trip game is an absolutely hilarious road trip idea that is perfect for your college road trip, a bachelor party, or any general road trip. You will meet with local town folk and ask some probing questions that will truly help unravel the mystery of the Yeti!
Yet another opportunity to buy souvenirs, stock up for your online auctions, or perhaps a way to keep grandma occupied. This is a road trip idea that will provide you an opportunity to split the group up and take on your own afternoon adventures or tours through various areas of your destination city.
This road trip game is a team competition where you are racing against the clock and taking pictures with your camera. You will find yourself traveling around the city on subways and on foot (avoid taxi cabs). The journey will lead you into local landmarks such as restaurants, monuments, bars, etc. The possibilities are endless and only your imagination will limit your fun with this adventure of a lifetime.
If you've never taken a ghost tour, then you are in for a huge treat...you'll love this. There really are dead people and spirits walking among us and you can capture their presence on film and with other high-tech ghost hunting equipment. Generally you pile onto a bus with other people and a guide will take you around to the haunted hot-spots in the city. You stories that you'll hear and the places you'll see are extremely interesting (even for the non-believers). Everybody should take at least one of these tours once in their life.
For the budget-minded road tripper, you can take your own walking ghost tour without paying all of the fees. Simply do some research online for haunted locations in your city and bring your camera. The major downside is that you will not have access inside most of the buildings and will not get to hear the stories from your tour guide.
Museums are generally inexpensive and can be found everywhere and is the perfect road trip idea for you to consider when planning your tour. There's all kinds of neat things that make outstanding photo-opportunities for your digital camera safari or scavenger hunt.
These are great places to take a quick hike and enjoy a nice picnic with your loved ones. If your looking to get away from a crowded downtown area then you can find these very easily.
History buffs will be able to find these almost anywhere. Forts and battle fields are especially interesting for your kids and a great way to add a little educational value on your vacation.
A great way to let your stress fade away and to take in the local culture is to stop at the horse track and lay some bets. Generally you can bet on races for as little as $2.00 so the gambling losses are not very painful. Although the races are short, they are extremely exciting and will give you a chance to cheer on your new favorite horse. My strategy is to pick the horse with the craziest name so I can yell things like, "Go get 'em" or "Little Bathroom Door". Spending an afternoon at a track is great an idea activity for a college road trip.
We all have hobbies and love them! There is nothing wrong with taking a road trip to learn a little more about your hobby or add to your collections. Model Train museums, wineries, or a guitar factory are all great reasons for you to load up your car.
If you are looking to keep costs to a minimum then you can go to your local hobby shop and buy kites for the kids. Pack them away and don't tell them about the huge surprise that is in store for them. Have them work on putting their kites together the night before your big park adventure.
An unfortunate part of traveling is that sometimes people lose their luggage and never get it back. However, your in luck because a great road trip idea is to cash in on these lost items. Scottsboro, AL has an Unclaimed Baggage center that you can buy some of these items-It is located at 509 W. Willow St., Scottsboro, AL 35768, Phone: 256-259-1525.
Catching up with old friends and family is a great way to maintain relationships and are the true essence of a classic road trip! If your lucky you might even score a free meal or place to stay. Although this seems like the most basic road trip idea, it is also the easiest way for you to plan your entire trip because they will be more than willing to take you around town and show you all of their local haunts.
Many of the lakes and rivers will allow you to charter a boat or take a quick day cruise to tour the area. These are generally upper scale but it's a new way for you to explore an area that you might already be familiar with. Many of these cruises will have a tour guide with lots of great knowledge about the area.
Coffee shops are great places to start your day in a major city. You can get great advice of places to go and restaurants that you should check out while you are in town. The other benefit is that they usually have free internet service and if you bring your laptop, you can buy tickets, hotel rooms, airline tickets etc. The wireless internet will also allow you to check back on our site for more excellent road trip ideas.
There are aliens among us and UFOs flying over our skies. You can embark on your UFO hunting adventure almost anywhere and capturing them on film is something you'll want to share with everybody you know. This is a great road trip idea that will provide a very memorable evening that you will want to talk about with everybody.
Walking through large downtowns offers views of old and historical buildings that are absolutely amazing. Take some time and walk inside some of the lobbies and snap a few pictures. You'll meet lots of local people that will be able to tell you the hot spots and best places to eat while you are in town.
Pretty self-explanatory, it's a great way to relax and spend a day and a perfect road trip idea for your vacation.
Visiting a random downtown is a great way to get lost and explore a new area. Most cities have great public transportation, lots of entertainment, and great dining. They are also excellent destinations where you can get cheap hotel rooms and enjoy many of these activities listed on this page.
The days of spending $50-$100 per person on a meal are long-gone if you take this travel advice. We all have a favorite food (pizza, hamburgers, BBQ, etc.) . One morning I woke up and realized that the best pizza in the world probably is not made locally in my smaller sized hometown. This road trip game will save you money and allow you to tour some of the best dining establishments in the city.
What is better road trip idea than hanging out at the beach? Pack up the cooler, bring your MP3 player, and just simply unwind. Chances are you don't have this weather in your hometown so enjoy it. A beach vacation is ideal for your college road trip and will provide an opportunity to meet all kinds of really great people and some of the best night life.
While your kids are at the park then you can play a round of golf. Keeping your clubs in the trunk of your car at all times is a great road trip idea because you never know when the weather will be perfect for this amazing pastime. Golf courses are located all over the country side and you can turn an evening commute home from work into your own mini-road trip.
You work hard for a living and your road trip should allow every member in your family to have some quality time to themselves. Not only will this adventure accomplish this goal, it will wear the kids out and make them tired. That's right...they will want to go to sleep EARLY!
Go ahead and indulge...you deserve to pamper yourself. Let the soothing massage ease away any stress that might have been eating at you.
Party like a rock star and drink like it's New Year's Eve! All of the major cities will have lots of nightlife and great bars and restaurants for you to explore and visit each time you roll into town.
Always a great idea, just be sure you make it back safe...and buy me a bottle! California and the Niagara Falls areas have a very high concentration of wineries and both have absolutely amazing product. Stopping at a winery is a great idea for your college road trip and will let you stock your cooler full of low-cost beverages for your vacation.
Try a new beer at the local breweries in a city but be careful, these beers are generally extremely strong! Stopping into a local brewery with your buddies is a great way to wind down an evening. If your on spring break for your college road trip then it's a great breakfast destination because some of the beers contain vital nutrients such as wheat, barley, and hops!
Just don't lose too much of your hard earned money. There are some amazing deals that you can book online if you are considering a vacation at a gambling resort.
North American Wildlife Safari
Everyone loves looking at pictures of animals. Almost every National Park in the country is loaded with these fun-loving animals and they are often times found right next to the road...waiting for you to capture them on film (or digital technology).
Art Galleries are never dull and they are the best spots to stop in if you are looking for the best souvenirs and gifts.
A rock concert is the perfect reason for you to skip town and have a few days on the road. There's nothing better than listening to one of your favorite bands in a completely new city. You'll meet new friends, eat at new restaurants, and hang out at a new bar or two. Make sure you get your tickets for the show and your hotel in advance
Be the person in the background laughing hysterically or clapping at the wrong times. Your kids will love this and will tell all of their friends what they did on your trip.
Bring your binoculars and your guide book.
Orienteering is a team activity that is a cross between a scavenger hunt, race, and hiking. If you love the woods and are proficient with a map and compass then you might want to look into this activity. Orienteering is an absolute blast!
If you love the water but are afraid of rapids or do not like the adrenaline rush then you might want to rent a canoe. You won't be going more than 5 miles per hour and its extremely difficult to tip these vessels. You can also pack up your cooler and have a picnic on a bank along side your quiet riverbed.
Most cities have zoos and almost all kids LOVE the zoo (and I can't blame them). If you can get tickets at a reasonable price then it will be worth your while to check it out. These animals love attention and are almost always willing to strike a pose for your Wildlife Safari.
If you are an experienced climber, have all of the necessary safety equipment, and are with a trustworthy partner then you should block out some time to climb a few rocks. Safety is of the utmost importance because hurting yourself on your road trip would be an absolute bummer.
If your car has a bike rack then it never hurts to strap on your bike. This is a great way to get through crowded downtown areas and explore the countryside. With a little effort you should also be able to find a bike-rental facility and this is a great last minute activity (Plan B).
Either charter a boat or toss in your line at the edge of a local lake or stream. Fishing gear takes up very little room and is an excellent way to spend your day or evening.
If Whitewater Rafting is too extreme and Canoeing is too tame...give this a whirl.
If you are camping or at a beach then you have an amazing opportunity to bring your telescope and look at Nature's Light Show. You won't get this view in the cities but this again is one of the simple pleasures in life and a perfect road trip activity for anybody to enjoy.
Grab yourself a metal detector and get to work! There's lots of little treasures and coins that are washed into shore each day and you might be the lucky person to find something that is hundreds of years old.
If you decide to take a beach vacation then you may want to spend your days looking for seashells. Make sure that you don't take shells that are inhabited because your newly found friends will not be happy. Also, some of the National Parks have limitations on how many shells you can remove from the beach each day.
If you are heading out west or to Alaska then you may want to pan for gold just like the pioneers did. With a little bit of luck on your side, this road trip idea may be exactly what you need to pay for your entire vacation!
Sometimes the best way to soak in a city or park is to cruise through it in your vehicle. There are plenty of CDs for sale that will be your virtual tour guide and tell you when to pull off and the historical markers that you'll want to see.
Since you will be bringing all of your own gear and food for your camping excursion it makes this one of the all time best deals for your road trip. Camping is one of life's simple pleasures and it's a great way to kick back and soak in what nature has to offer. You will want to make sure that you are prepared to fill your days with lots of great activities that you can find right here on this page. Almost all of the National Parks have camping inside or nearby for your convenience.
You can either swim at the beach or at the pool in your 4-star hotel that you booked online (it's your choice). One of the best road trip ideas you can always count on is to automatically pack up your bathing suit and suntan lotion. You never know when the chance will arise for you to jump into the water to cool off.
Fireworks never get old and are a great way to finish the evening for the kids (or the kid inside each of us). You'll be amazed at how often fireworks are actually deployed-it's not just on the 4th of July. Baseball games (major league or minor league) shoot them off regularly on the weekends-check their promotional schedules. This simple road trip idea will really round off your vacation and add lots of great memories on your trip.
Warning: you may become addicted to these clubs if you go once. Some hotels will even have a regular comedy night in their bar and admission is very inexpensive (often times free).
Great for the kids or for your college road trip and also offers you a chance to take some great pictures for your digital camera safari. Although the equipment is pretty goofy looking you will completely forget about it once the action starts.
Wear lots of clothes and Protect your vitals! This is an excellent activity for your college road trip and a great way to unleash the inner Rambo that lies deep inside of you.
One road trip idea you may want to consider is bringing your own gear if you are an avid racquetball fanatic. If you are a member of a health club, you might be able to use their facilities on your vacation and get a great work out.
Many State Parks will rent boats for an entire day at reasonable prices and it's a great way to spend a day. Load up the cooler, bring your fishing rods, and MP3 Player.
Take pictures of Welcome Signs
If your idea of Welcome-Sign Photography is just snapping a quick Polaroid and then driving right through then you are sadly mistaken. Welcome Sign Photography is becoming an art form and you will amaze friends and family with your newly found creative vision. This road trip game is one of many that we have to offer for your upcoming tour.
Buy some real well priced things to bring back home from your vacation. There's a good chance you can sell these items and easily pay for your entire trip if you sell some of these treasures online or at your own garage sale when you return home. One road trip idea that is becoming very popular is to rent an empty trailer and hook it up to your truck. When you show up at the auction then you are ready for business and won't have to worry about fitting all of your collectibles in your trunk for the ride home.
Good for the kids and a great way to take some excellent pictures that will last a lifetime. These pictures can be part of your digital safari road trip game!
This is how you show off your driving skills to your family or friends...it's not just for kids and is perfect for any college road trip as well.
An excellent road trip idea is to check out a movie if your camping and the rain won't quit raining. Also, your hotel will have a pay-per-view service where you can rent a movie in the comfort of your own room for a couple bucks. It's a nice way to end a long day.
Always best to do this activity after a heavy night of drinking or if your traveling with your family and touring these areas in your car. Amish villages have tons of great souvenir opportunities. The best part however is their cooking...it's absolutely amazing. If you like pie, then you probably should at least consider stopping by to pick one up.
This is a cost effective activity that the whole family can enjoy or an opportunity for you to have quality time with your significant other
The college road trip is a time-honored tradition that will live on forever. These few days that you get to spend on the road with your friends will be the best days of your life and these will be trips that you will always remember. You'll want to have lots of action packed activities and also include several social situations as well such as a local brewery or winery.
Summertime is your chance to get your fill of live music and Outdoor Music Festivals offer the best mix of music with the most economical cost. Many of these events will be as long as three full days and have over 100 bands for you to watch. Each day spent at a music festival will count as your Anchor Activity. When attending these shows, it is absolutely critical to get your tickets in advance...there are too many fakes that are sold by scalpers and many times they will sell out. Any music festival that you would choose to attend is a perfect road trip destination and something that comes highly recommended by the road trip team!
If you love the adrenaline rush then you really need to check out White Water Rafting if you haven't done this already. These boating trips will generally consume most of a day and there are excellent packages available that will include camping, food, your river fees, etc. Dress appropriately because the water does get cold.
If you don't know what spelunking is then I'll simply describe it as "Cave Exploration". You will be working your way through underground caverns and finding places that may have previously been unexplored! The rock formations are absolutely amazing and this is an activity that is for the adventure minded group of individuals. There are also general tours of these caverns that are safe for the entire family and quite enjoyable. This is an adventurous road trip idea that will absolutely blow your mind.
Everybody loves roller coasters! There is nothing that is more fun than traveling at 80 miles per hour upside-down and then sideways. If you are a theme-park fanatic then you need to pass through Ohio because there are a ton of these parks in this state. Cedar Point is an the Mt. Everest of the Theme Park world. It's always advisable to get your theme park discount tickets well in advance because once you are the ticket booth you will be paying a premium. Theme parks are great for the family or for a quick college road trip.
If you are a sports fan you will appreciate watching major league athletes in a new stadium. Every cities fans have different customs and traditions and it's a great chance for you to immerse yourself in another culture. Watching a professional sporting event in a new city is also an opportunity for you to play the conspicuous tourist game.
Our country offers an absolutely amazing National Park system for our enjoyment. If you have not taken the time to check out some of these jewels than it is highly recommended. Everybody should visit Yellowstone, Niagara Falls, The Everglades, Denali, etc (there are far too many to name). All of these parks have tons of camping and cabin accommodations in them or nearby for your convenience. If you take our advice and check out the park system then make sure you bring your digital camera for your North American Wildlife Safari. Visiting a National Park is the perfect road trip destination for your trip and will make your planning a snap.
You have to be an adrenaline junkie in order to willingly step out of a perfectly good airplane strapped to a parachute. However, if this is your idea of fun then go right ahead and have a blast.
If you love to hunt or are dependant on it to feed your family then you should combine this hobby with a road trip. You will need to make arrangements for your guns or archery equipment-please do it safely and obey the laws.
Backpacking offers the adventurer a great way to see the wilderness in a way that will never be experienced by most people. You will see animals in their natural habitat undisturbed and who are not acclimated to humans. Although this is a very physically demanding activity the rewards are absolutely incredible. You will combine your love for hiking, camping, and exploration. Once you have all of the necessary equipment this is a very inexpensive hobby and is addictive! Some of the best destinations for you to take a backpacking tour are in our National Parks because the wilderness and wildlife is often undisturbed by humans.
If backpacking sounds like a great idea to you but you'd like to move a little quicker then you should look into bike-packing. Although you will need to travel light it is a great way to explore the country sides at your own pace. This option is available for the cyclist or the Motorcycle enthusiast.
Skiing is generally not a low-cost activity but it is a great option for the road tripper who is looking to set out in the middle of winter. There are many great vacation packages available if you look hard enough. If your road trip destination is Colorado then a skiing adventure is the anchor activity that is absolutely perfect for your trip.
Scuba is your chance to explore worlds that are completely foreign (underwater). There is some training that you will need to do in advance and I highly recommend that you contact your local YMCA and take these classes in advance. Otherwise, you will be spending your vacation learning about equipment and scuba-safety instead of exploring the underwater treasures.
Every road tripper who decides to take a Downtown City Adventure has a great chance to explore the theater districts in that city. New York's Lincoln Center is obviously the best place to see these shows and is a great idea if this is your passion in life. Did you know that Cleveland, OH has the second biggest theater district in the United States? This is a very easy city to get very inexpensive hotel rooms online.
Road Trip Team's All-Time Best Spots For Your Vacation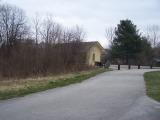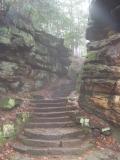 Our Travel Guide Page will offer you some more road trip ideas.